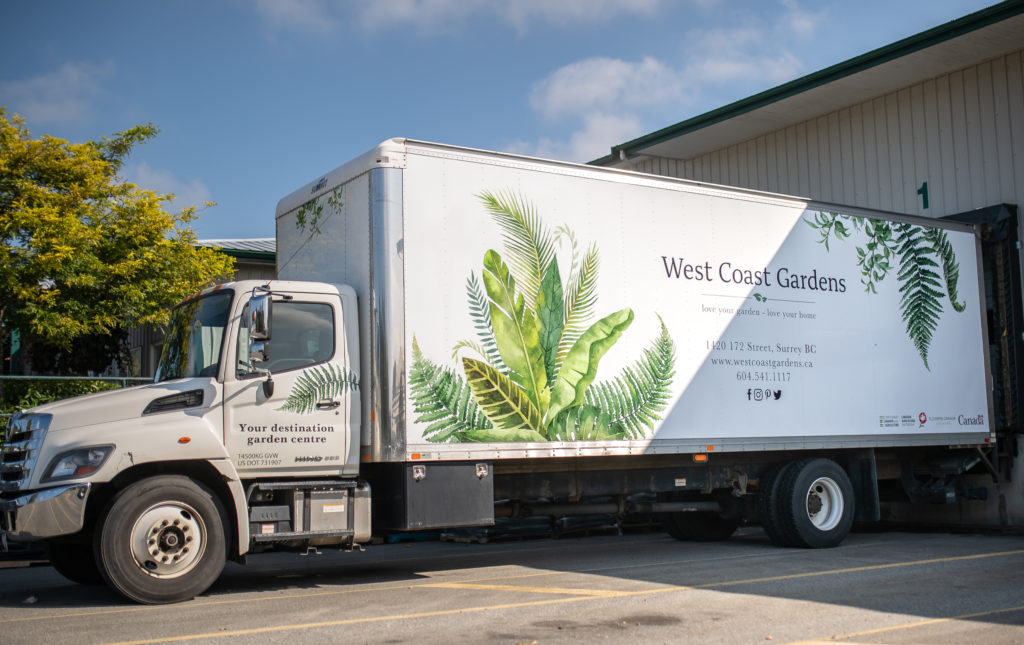 Shipping With Us
West Coast Floral Transport offers simple, straightforward and dependable shipping for any size business, with clear communication and a focus on customer service. With our extensive shipping networks across Canada we offer competitive rates for your freight, whether it's LTL or a large-scale shipment. 
West Coast Floral's 32 years of experience allows us to efficiently deliver sensitive freight, ensuring our plants arrive safely and look great. Customers can also arrange to have greenhouse related material dropped at our warehouse to be included with their regular shipment. We ship to western Canada and northwest Washington state.
Please browse our FAQ below for answers to common questions, or feel free to contact us about any details or concerns you have.
1-800-668-4655 ext. 209
brandon@westcoastfloral.com
Freight & Transport FAQ
What does West Coast Floral Ship?
We can ship anything from pots to soil, and of course live plants and cut floral! This includes garden centre supplies, liners, fertilizer and anything else coming from BC. (The only product we cannot ship is fruit.) We ship products purchased from our greenhouses, as well as products ordered from other suppliers.
How do I ship goods with West Coast Floral that I've ordered from other companies and suppliers?
Simply contact us to set up an account, and then let your suppliers know to "ship with West Coast Floral"! They will arrange the shipping and we'll contact you with payment details. (We're happy to provide a quote before-hand as well.) 
What locations does West Coast Floral ship goods to?
With our extensive distribution centres throughout Alberta, Saskatchewan and Manitoba we can ship anywhere within those provinces. We can also arrange to ship to the Northwest Territories using third party carriers through Edmonton. (Contact us for details.)
How are shipping rates calculated?
Shipping rates are based on the quantity of boxes or pallets and by final destination.
Is there a minimum or maximum quantity you will ship?
Not at all, we are happy to accept any size shipment. No order too small or too large! 
How often do you make freight deliveries throughout Canada?
We deliver to Alberta, Saskatchewan and Manitoba once a week, all year long! (Except between March 1 – June15, when we ship twice per week.)
What happens if my order arrives in less-than-perfect condition? 
Although our freight arrives in perfect condition 99% of the time, accidents do happen! We are happy to resolve these and credit you for any damage during shipping. Just contact us immediately and make sure to include photo documentation. We'll quickly resolve any issues. 
What payments arrangements do you accept for freight charges?
We accept major credit cards and e-transfers.
How do I find out about West Coast Floral 

products

 that are 

available for 

shipping?
Glad you asked! Join our mailing list to receive our weekly availability lists (as well as access to our online ordering system). Follow the link below to download our application form and get started! 
How do I start shipping with
West Coast Floral?
That's easy, just contact us to set up an account with our
friendly shipping department!